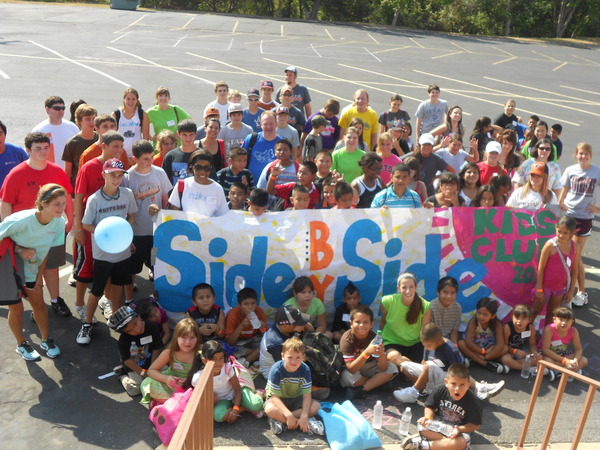 Side by Side Kids is looking for volunteers and sponsors.  Come make a difference by choosing to become a:
KIDS CLUB COUNSELOR/ASSISTANT COUNSELOR
OFF CAMPUS ACTIVITY SPONSOR
ACTIVITY LEADER
LUNCH SPONSOR
TRANSPORTATION SPONSOR
CARNIVAL GAME SPONSOR
SET UP/CLEAN UP CREW
GENERAL VOLUNTEER
STUDENT SPONSOR
Learn how else you can help by clicking here! 
Would you like to sponsor a student or an activity? Please visit SBSK Summer Kids Club Sponsorship. Your financial support is tax deductible. We've already had one person make a gift of $3,000 to help launch the on-line donation opportunity. Please consider helping  us by match this gift.
If you need further details,  please call the Side by Side Kids Office at 512-371-9393     or come visit us at 1033 La Posada Dr. Suite 372, Austin, TX 78752 for more details.
God bless you for your continued support and prayers over the children we serve jointly from the St. Johns Community. What you do today can help change a life tomorrow.